After the unimaginable loss of two teammates, starting the season 1-2, and a change at quarterback, this family came together to finish 9-1 and honor Ty and Aaron with a Pac-12 Championship and a trip to the Rose Bowl.
Your University of Utah Utes face the Ohio State Buckeyes on New Year's Day in Pasadena. Find all of the ticket and travel information below. Rose Bowl Information
---
     
#11 Utah vs. #6 Ohio State 
January 1, 2022
3 p.m. MT | ESPN
Rose Bowl - Pasadena, California
Requirements to enter the Rose Bowl Stadium
---
You may need to act quickly to comply with requirements to enter the Rose Bowl Stadium. 
Important details are contained in the following link to the Rose Bowl's website and could be updated by the Rose Bowl before the game.
Please review all of the information in the link carefully, including the information in the Frequently Asked Questions tab and other tabs, as soon as possible. It contains tips and an app that can be downloaded to assist you with compliance.
Full compliance with all of these requirements will be critical to your being granted entry into the Game and your attendance at the Rose Parade or Floatfest.
- In order to enter the Rose Bowl Stadium everyone 12 and older must be fully vaccinated against COVID-19 or have proof of a negative COVID-19 test conducted within 72 hours before 8:00 a.m. on game day (January 1).

- Vaccination cards or negative COVID test results will be verified as guests enter the venue.

- This is required by city, county and state guidance, including the Los Angeles County Department of Public Health order (effective October 7, 2021).

- Fully vaccinated means having received the final dose in the COVID-19 vaccine series at least two (2) weeks prior to 8 am on game day.

- Guests who are not vaccinated, have only received one dose of the Pfizer or Moderna vaccines, or are not yet beyond the two-week minimum fully vaccinated window, must still provide a negative COVID-19 test for entry.

- Masks are required for all attendees (2 years of age or older).

- Masks can only be removed to actively eat or drink, after which they must be immediately put back on.

The Rose Bowl Stadium has implemented a clear bag policy for all events at the Rose Bowl Stadium, including the Rose Bowl Game.

Approved Bags:

- 12in x 6in x 12in Clear Plastic Bag

- 1 Gallon Plastic Freezer Bag

- Clutch with Shoulder Strap (clutch may not be larger than 4.5in X 6.5in)

- Clutch with Wrist Strap (clutch may not be larger than 4.5in X 6.5in)

- Diaper Bag, as long as accompanied by a child

Non-Approved Bags:

- Backpacks

- Camera Case

- Mesh Bag

- Purse

- Clear Backpack

- Tinted Plastic Bag

- Oversized Tote Bag

- Printed Pattern Plastic Bag

- Fanny Pack

- Binoculars Case

The following items are not permitted into the Rose Bowl Stadium:

Bags not in accordance with the bag policy mentioned above, noisemakers (including thunder sticks, musical instruments, whistles, air horns, boom boxes); weapons or projectiles; alcoholic beverages, any glass, metal or hard plastic containers of any size; frozen beverage bottles; hard or soft sided coolers of any size; plastic drink containers (except for two liters or less with factory seal intact); boxes or wrapped packages of any size, unsliced fruits or vegetables, animals (other than service animals required because of a disability); balls, toys or sports equipment (excluding commemorative footballs); banners, signs or flags; helium balloons; laser pointers; poles or sticks; umbrellas; unauthorized cameras with lenses longer than 3.5 inches, interchangeable or telephoto lenses, video cameras, monopods tripods or selfie sticks; skates, skateboards, scooters or bicycles.

Note: Strollers are permitted but must be checked with an usher inside the stadium tunnel or at the Checked Items tent.

The Rose Bowl Game and Rose Bowl Stadium are not responsible for checked items.
 Be a part of this historic victory and head over to the Utah Red Zone for both
Pac-12 Championship and Rose Bowl gear!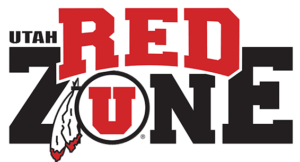 Be a part of history and cheer on your Utah Utes at the legendary Rose Bowl in Pasadena.

Road to Pasadena Treasure Hunt
---
Celebrate the Ute's first ever Rose Bowl by participating in the Road to Pasadena game. Download the GoFoto app, follow the clues, and be entered to win amazing prizes along the way. Whether you're making the journey to Southern California or watching at home there is an option for you.
Zoom Backgrounds
---
Celebrate the Utes playing in the Rose Bowl with a bouquet of backgrounds for your remote meeting needs.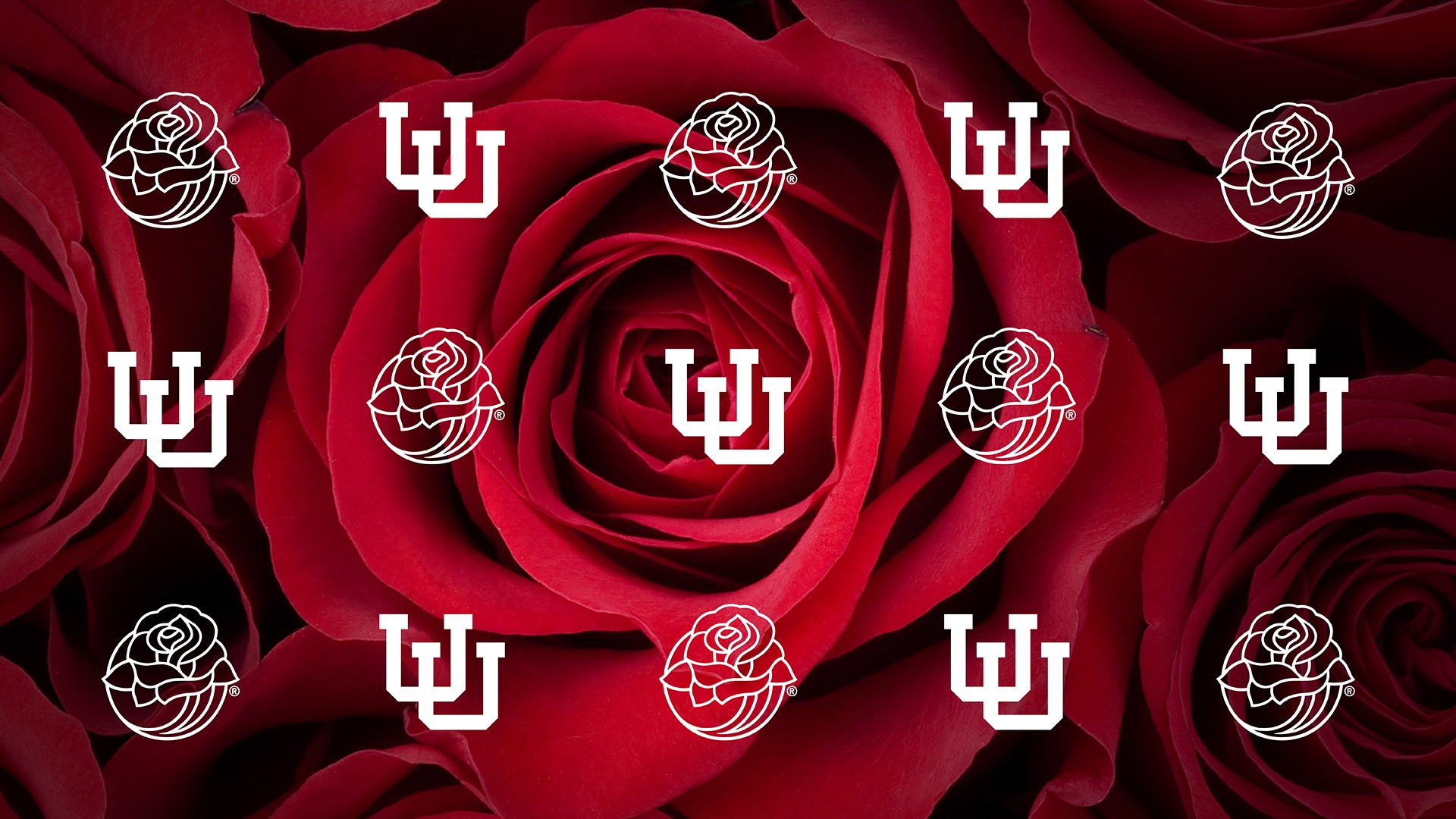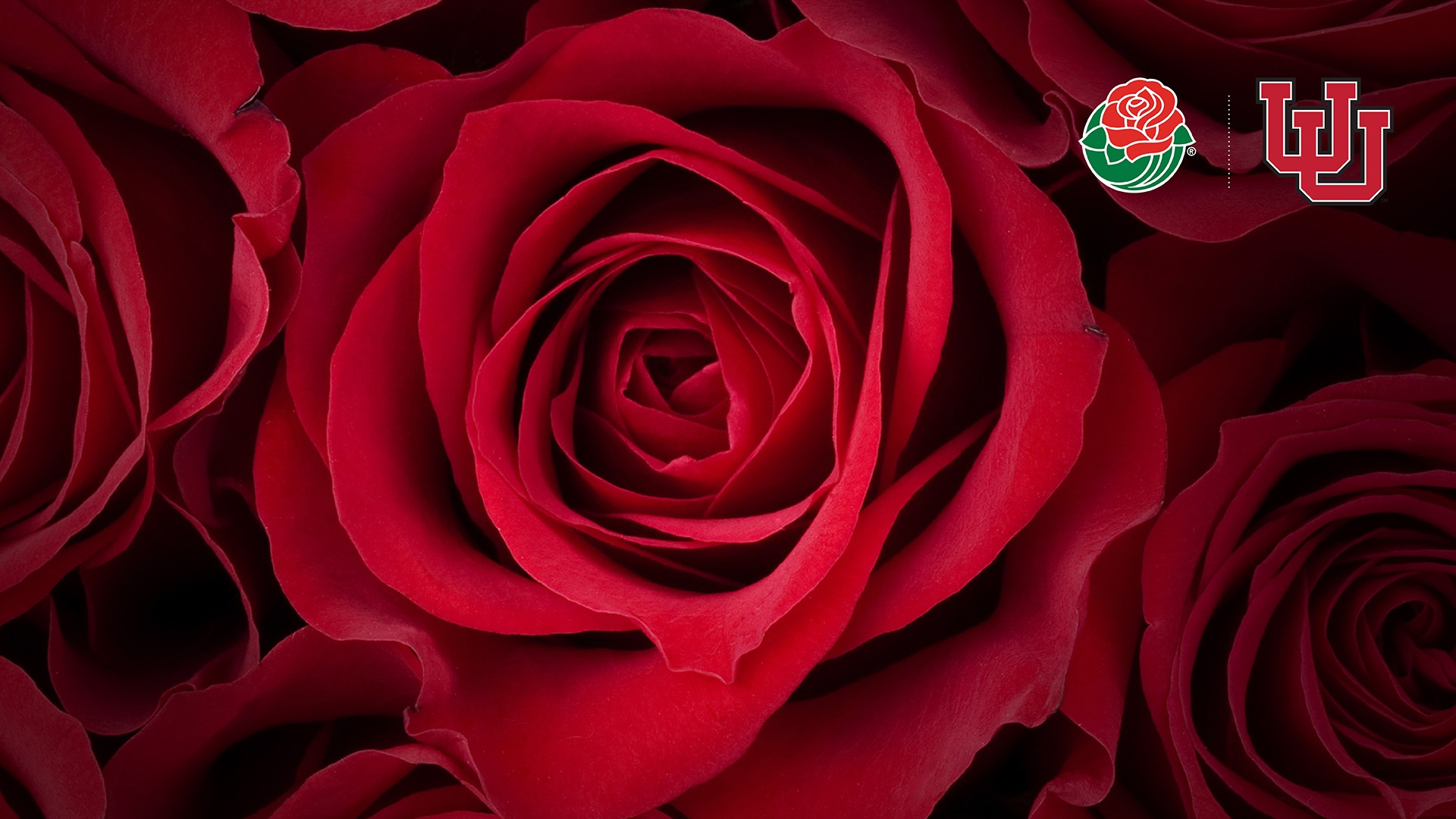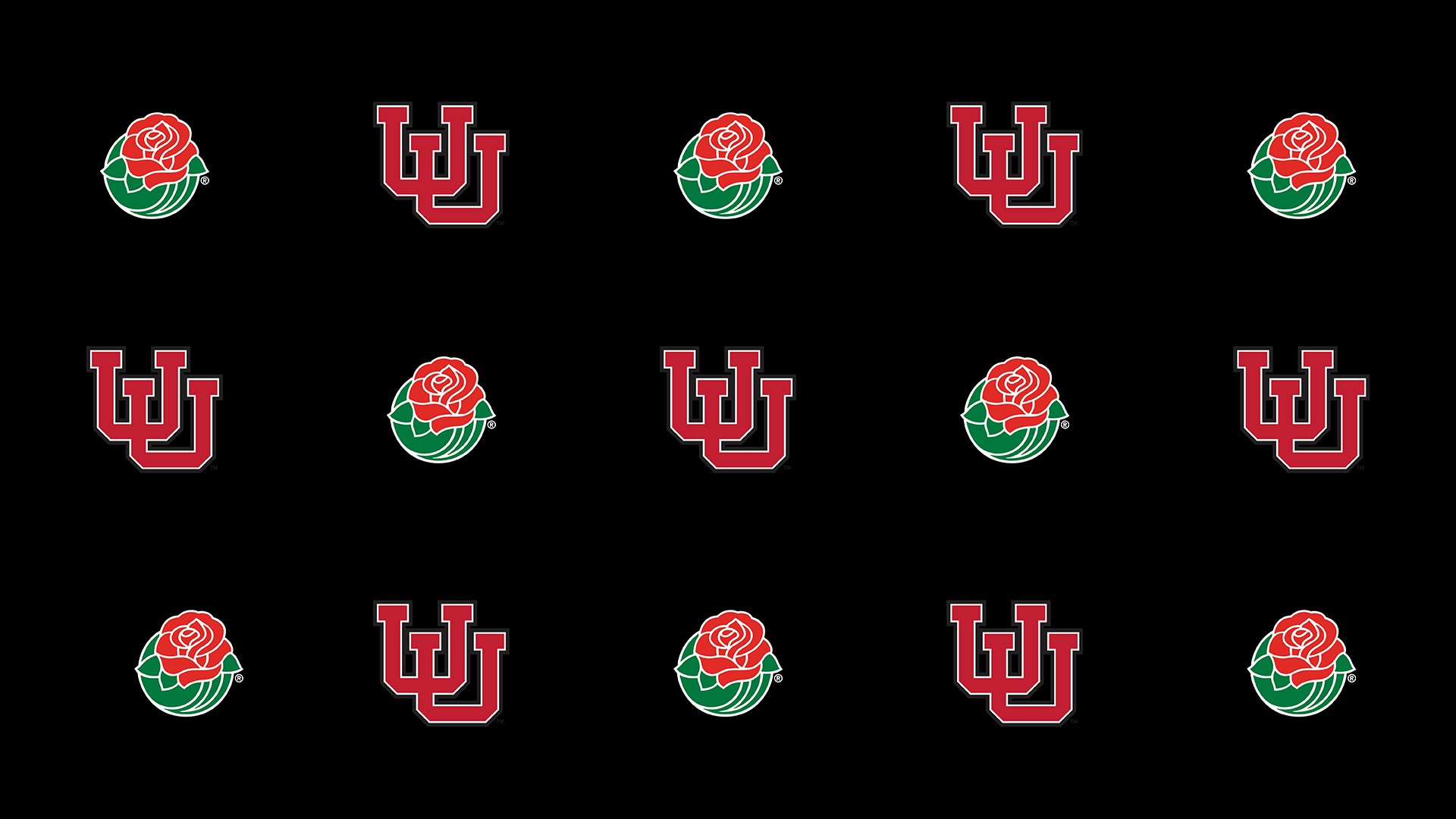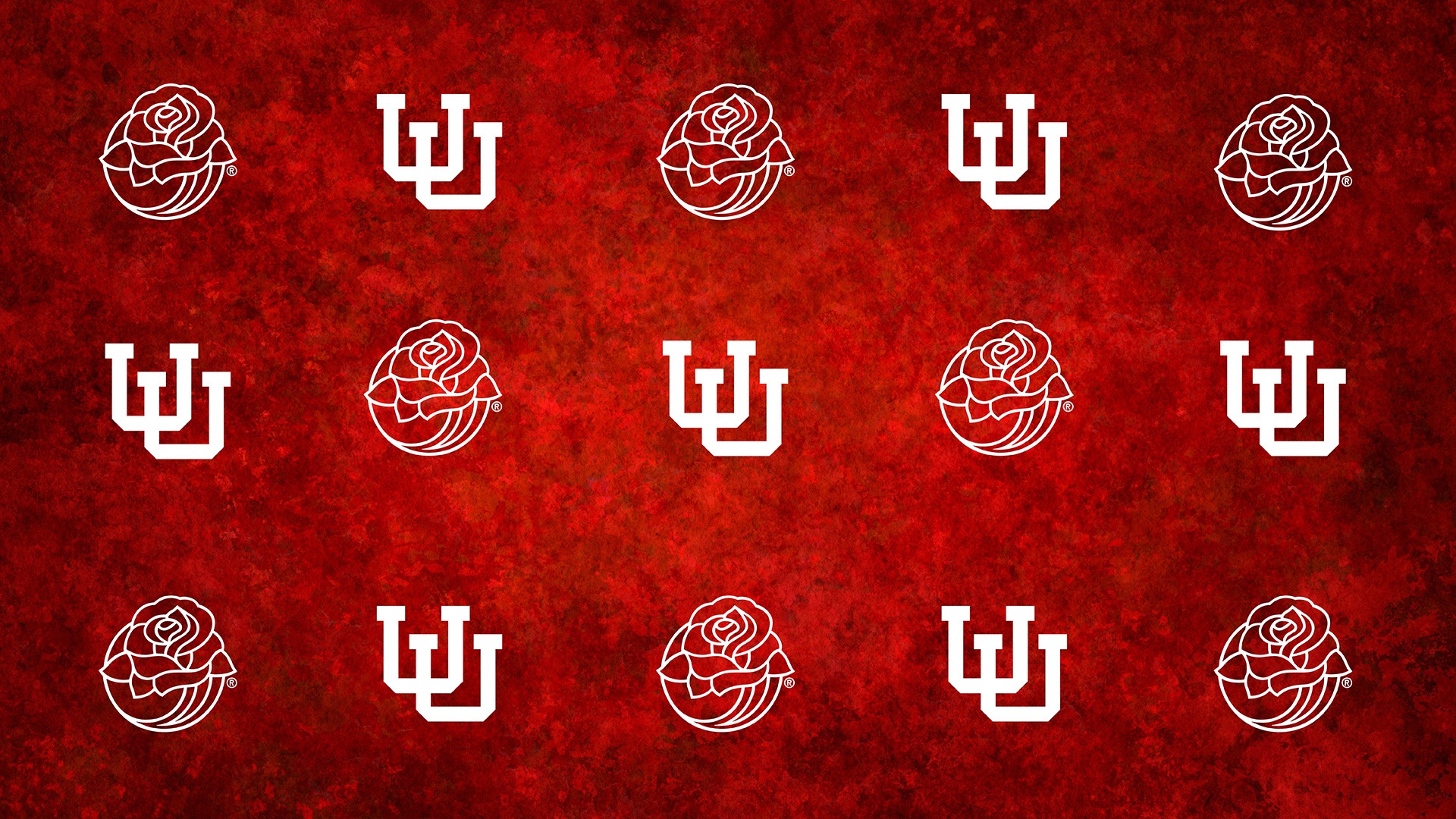 Rose Bowl Community Engagement Challenge
---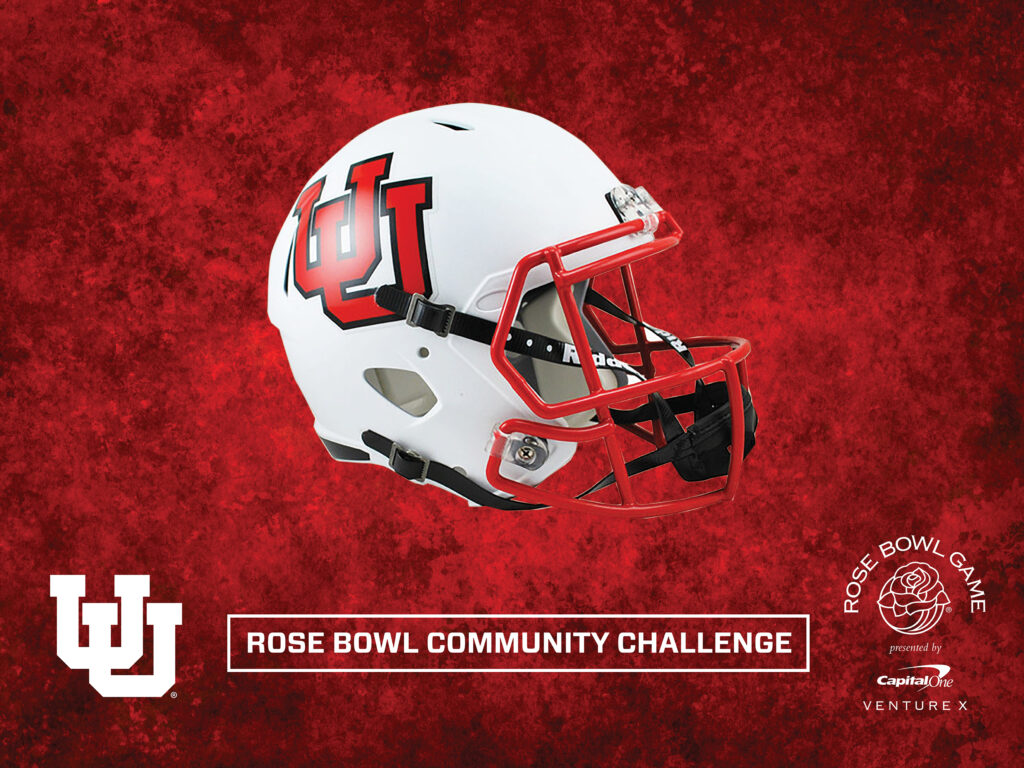 The University of Utah University of Utah students, faculty, staff, alumni, fans and community members are challenged to give something back to the host city of Pasadena. Funds raised from the challenge will benefit the Pasadena nonprofit, Friends In Deed.
The challenge begins Monday, Dec. 20 and the donation portal will close during the third quarter of the game, Jan. 1, 2022.
Friends in Deed is an award-winning, transparent and impactful organization that provides supportive services to meet basic human needs and assist people in rebuilding their lives. ALL funds raised through the Challenge will be collected by and go to benefit Friends in Deed.
22% Better
In honor of teammates Ty Jordan and Aaron Lowe The University of Utah Department of Athletics has established the Ty Jordan Memorial Scholarship.